MBF #100PU « My best friend » is the fastest growing segment in the cigarette outlet business. Now, you can take full advantage of the RYO boom with the MBF #100PU « My best friend » --the only machine of its kind in successful operation.
This unique, proven machine allows your customers to roll a carton of cigarettes in your store in 2 minutes.
The MBF #100PU « My best friend » is truly revolutionary and offers just what you have been waiting for----a low-risk, high-profit opportunity to pull in more customers, gain a competitive advantage over competitors, and best of all generate great profits.
The tobacco business is ever-changing and the MBF #100PU « My best friend » can help you one up your competition and be the market leader. MBF #100PU « My best friend »
MBF#100PU IS A GOLD MINE
300% ROI in one year
Following the distributor policies and the country
Amazing Profitability!

Double or triple your investment in one year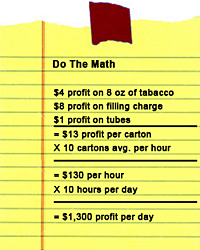 One MBF #100PU « My best friend » will typically provide a whopping 300% ROI in the first year of use, running at just 50% capacity. No other tobacco related product in your shop can match the margins that the MBF #100PU « My best friend » provides. Typical margins on premium cigarettes range from 6% -8%. You can expect a 20-30% margin on a carton of RYO produced in your store.
Stores with the MBF #100PU « My best friend » are typically reporting daily revenue increases of $1,300 per store. If you are questioning the RYO volume potential in your shop, know this: you will turn a small profit with as few as five customers per hour.
AMAZING MACHINE

Customer Magnet
Customers will look for you…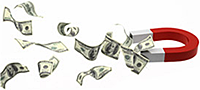 Having an MBF #100 PU « My best friend » in your store turns the shop into a destination and drives traffic and sales of other in-store products. Customers will seek out your store because of the convenience and cost savings the machine offers them. Once in the store, they will not only pay to use your machine, they'll also be buying tobacco, tubes, cases, lighters and other ancillary products. Do the math. It adds up to some big fat numbers.
…and they'll be back.
Using the MBF #100PU « My best friend », your customers will get a great product at a great price in about 10 minutes. They'll save money and eliminate hours of wasted time rolling at home. Little wonder that they will keep coming back to your store again and again.

Fast & Easy
EASY AS 1-2-3
Operating the MBF #100PU « My best friend »is remarkably simple—for your personnel and for your customers. Filling is all done by the customer following a simple series of touch-screen directions.

Your customers will get a consistently good product that is always filled the same and always draws the same. And the machine is a speed demon—customers can easily make a carton of cigarettes in about 8 minutes.
AMAZING MACHINE

Guaranteed Exclusivity
We guarantee your territory–and a competitive edge.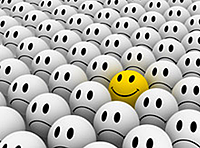 We will not sell a machine to any competitors within your territory. So you will be the only game in town. Each MBF #100PU « My best friend » purchase comes with a guaranteed area designated solely to your business. You can literally corner the RYO market in your area. Think about how much that will add to your bottom line.
AMAZING MACHINE

Own or Lease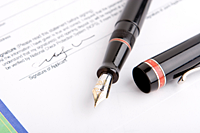 To make the MBF #100PU « My best friend » a reality in your store, you can purchase the machine outright or you can take advantage of attractive lease-to-own options which feature an attractive rate, very low down payment and no penalties for early payoff. You can be reaping the benefits of the Friendly Station with just a minimal upfront cost and with very low risk.

More machines mean more profit.

If you like the idea of one machine churning out remarkable profit for you, consider the possibility of multiple machines. If you have multiple stores—or if your volume expands to the point of needing additional machines, you can be assured that the next machine will perform and generate profit just like the first one. We can give you examples of customers who bought additional machines to handle the increased demand in their stores and what their results have been.
AMAZING MACHINE

Built Strong
Built for years of service and profit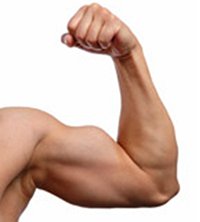 Durable, dependable and proven, MBF #100PU « My best friend » are in use throughout the World.
Every machine has delivered exactly as promised. Shop owners report great satisfaction with the machine's reliability and consistency.
Features:
Professionally engineered and designed by Groupe DEFIS Inc.
Every component is over-built to industrial specs for superior reliability and performance
Proven in the field—machines currently in service have filled in USA after few month over 43 million tubes and counting
Consistent results
Superior alternative to home rolling
Customers can roll one carton of cigarettes in about 8 minutes
Easy touch screen operation for customers and store personnel
Excellent service and support

Support
Support Documentation
All manuals relating to the MBF #100PU « My best friend » are available on demand. These electronic copies of your manuals are here in case yours were lost or damaged. To open them, you will need the password that we gave to you at the time of your purchase. To save them to your computer, right-click and click "Save As".
Reference/Training Manual
The Reference section of the manual details the physical use of the MBF #100PU « My best friend » as well as various maintenance routines. It explains how to select the proper tobacco and tubes, order tobacco and tubes, use the moisture meter, use the digital scale, store equipment properly, complete the daily maintenance, order batches and reload batches. It also contains various reference diagrams and material.
The Training section of the manual has detailed images of every screen that you will encounter while using the touch screen interface of the MBF #100PU « My best friend ». These images explain the various options available to you on-screen and display how to access certain menus.